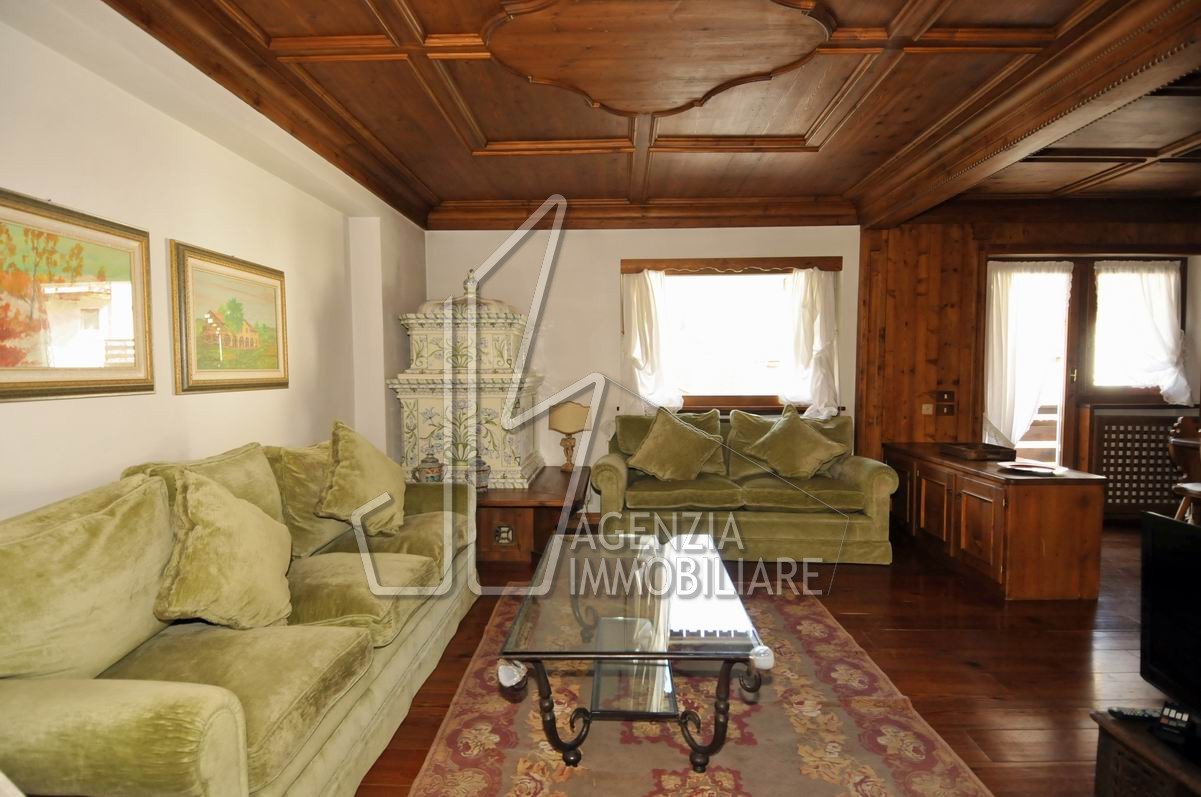 Property in the sunny area of Pecol
In the sunny area of Pecol, a typical village of Cortina colose to the center, we sell bright apartment with large window and great views. The property has a surface of mq. 125, from the renovation it is possible to get 3confortable rooms with bathrooms, living room and kitchen. The terraces of the living room […]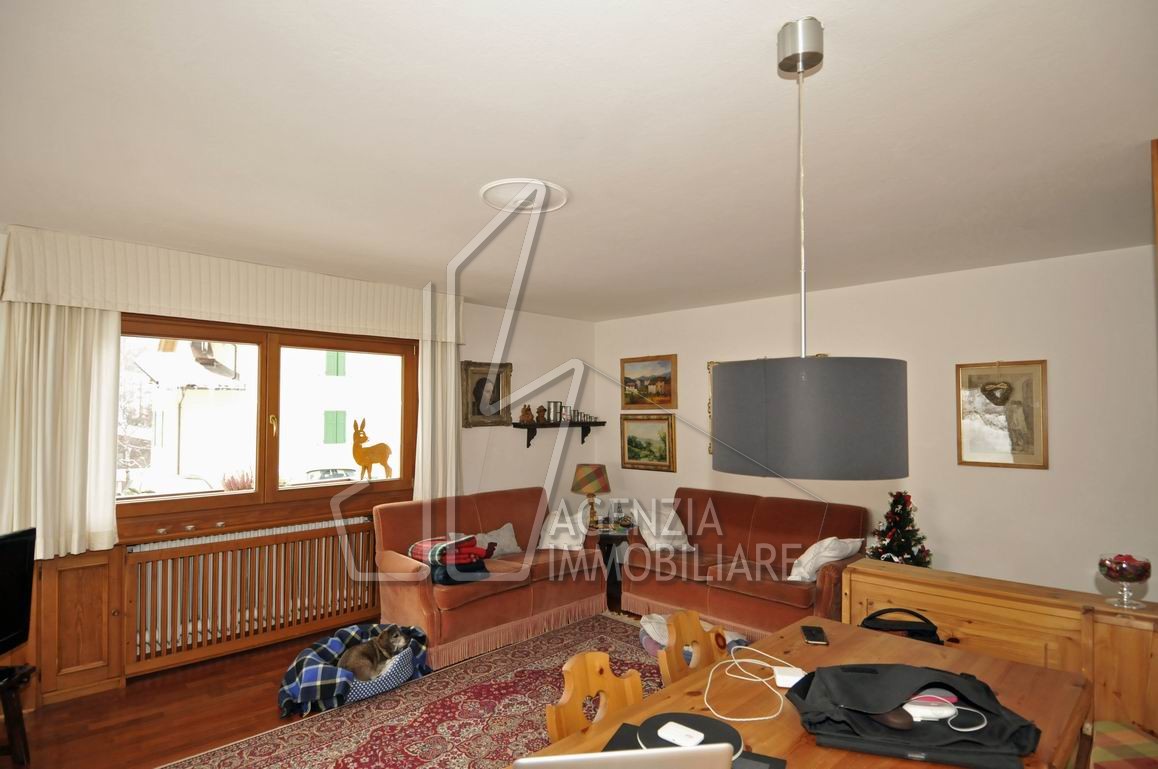 125

MQ.

3

bedroom

2

bathroom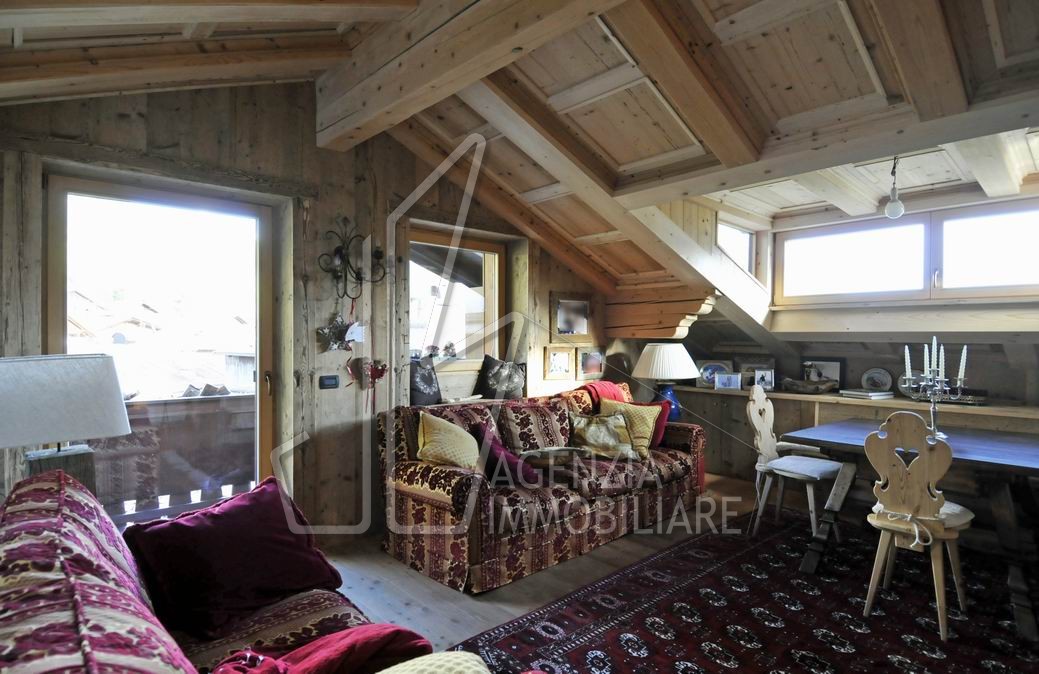 75

MQ.

2

bedroom

1

bathroom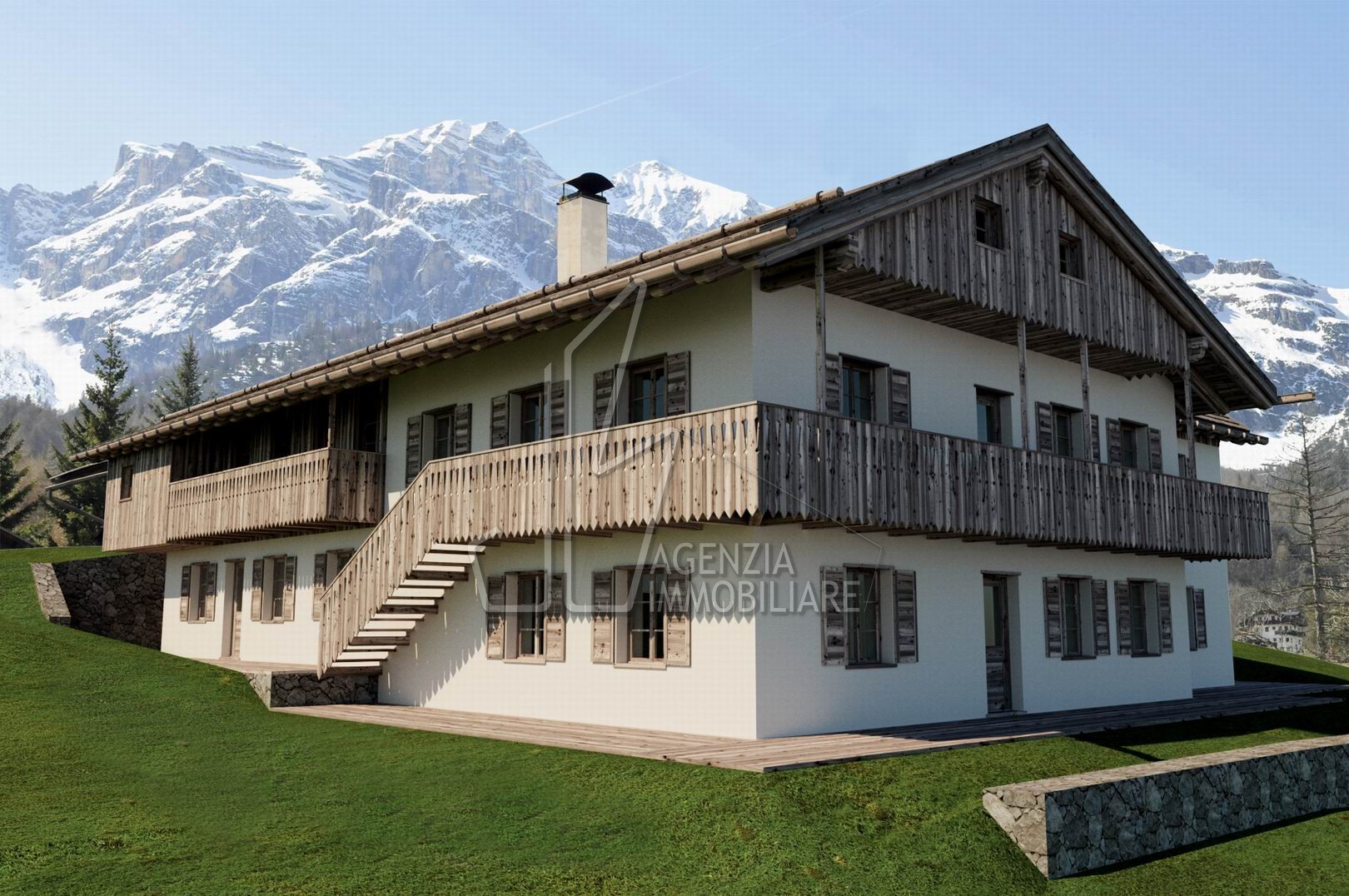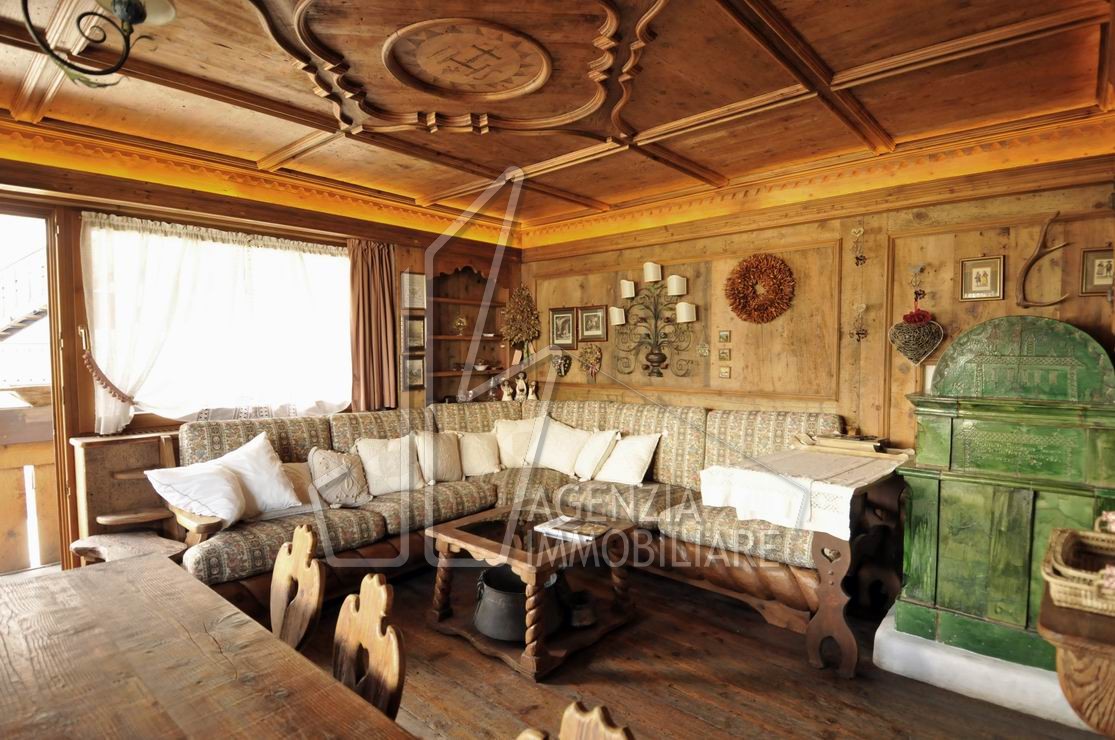 80

MQ.

3

bedroom

2

bathroom
Apartment facing the bell tower
Apartment facing the bell tower for rent in Cortina. In the most desirable area of the centre of Ampezzo overlooking the Bell Tower, we are offering a beautiful apartment for rental with fairy-tale décor that will help you feel the warmth of the mountain. The property offers a large living area with fireplace, dining area […]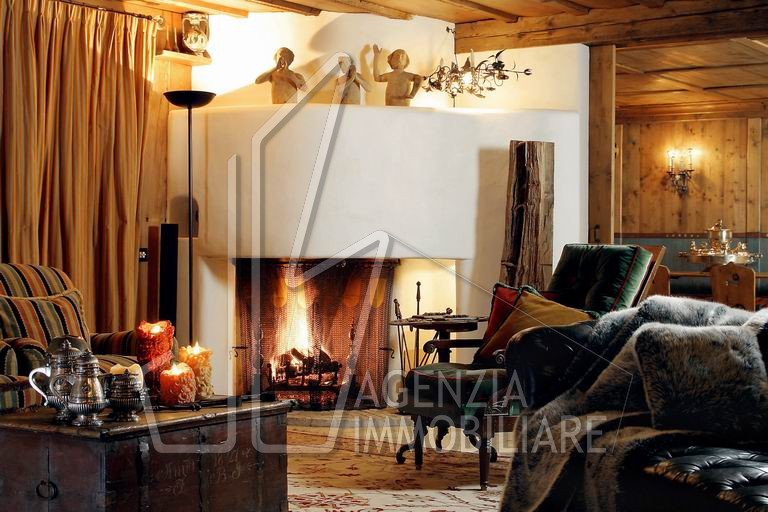 380

mq

5

bedroom

5

bathroom
Apartment Via Faloria
Recently renovated apartment for rent in Via Faloria, next to the Hotel Cristallo. In a reasonably central location within a few minutes walking distance of the centre.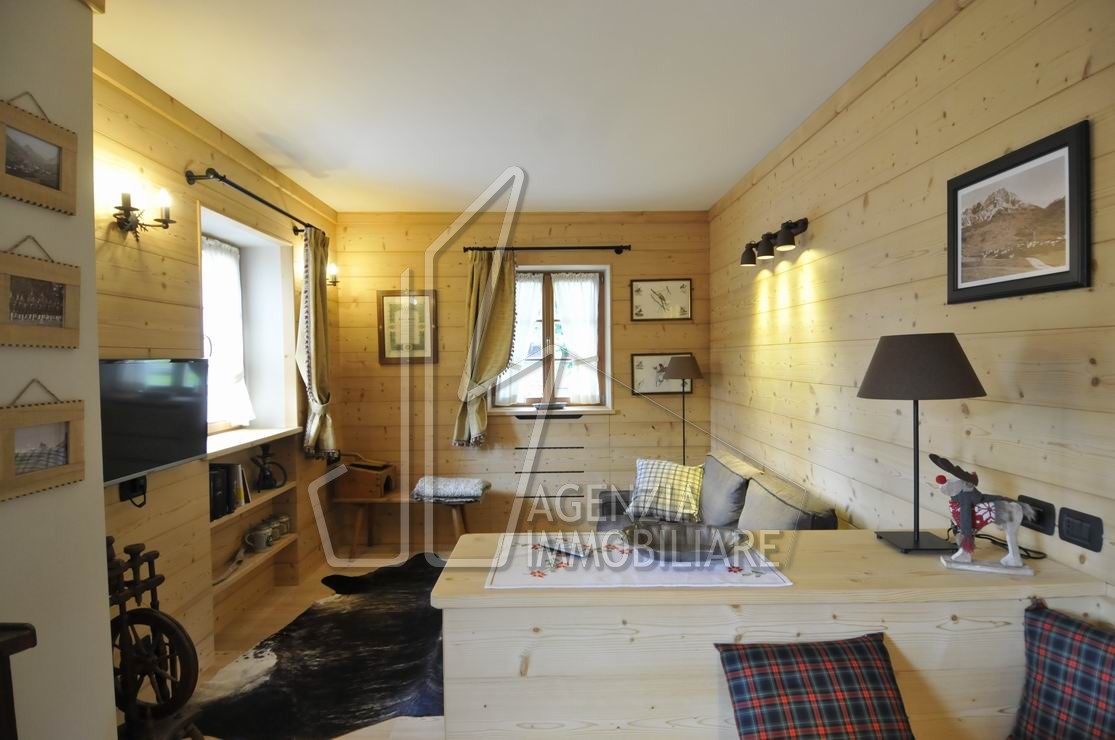 Apartment in Cadin
In the picturesque village of Cadin, we are selling this fully renovated apartment – work done by Bernardi Architects. It includes a surface area of 125m2 and is on the first floor of a duplex house immersed in greenery. The property offers two double bedrooms with en suite, a single bedroom, large living room with […]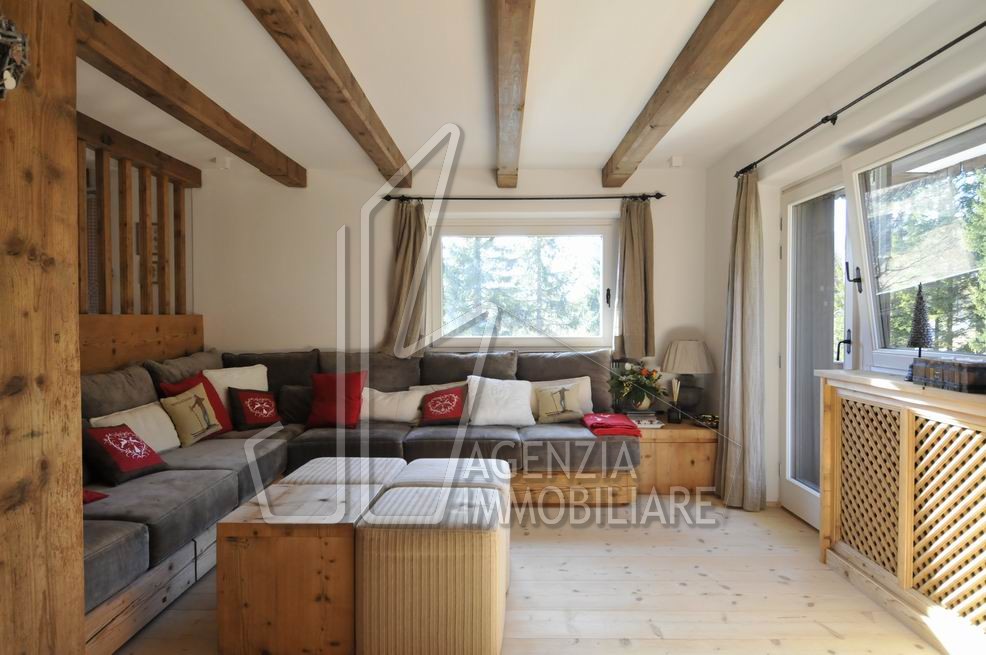 125

metri quadri

3

bedroom

2

bathroom
Apartment Mortisa – Cortina
The Mortisa apartment can be found in the area of the same name in Cortina, 15 minutes walk from the centre. The apartment is a new build and has been expertly decorated by the Bernardi Architects. It is a south-facing penthouse apartment with easy access by lift and consists of two double bedrooms with two en […]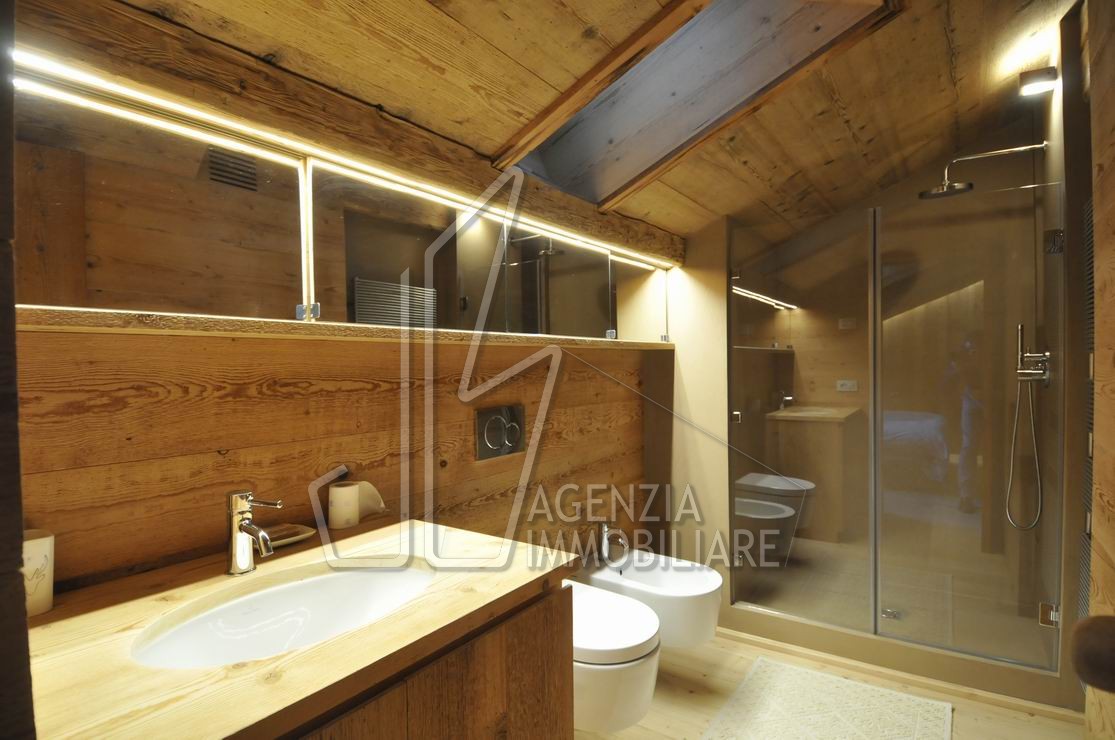 Apartment Mortisa – Cortina
Apartment in the centre of Cortina
We are selling an apartment in the centre of Cortina, 180 square metres. The building has been recently restored by Bernardi Architects, and warmly and fashionably decorated while maintaining a mountain style. This apartment, in the centre of Cortina, extends across the first floor with a large living room, a small kitchen, a double bedroom, […]
18

metri quadri

3

bedroom

3

bathroom
Penthouse with lift
Right in the centre of Cortina d'Ampezzo we are selling this beautiful penthouse with lift that takes you up to the floor. The building is new and has an area of approx. 180m2 with relative parking spaces in the garage. From this height, you can enjoy a wonderful 360-degree view of Cortina and the Dolomites. […]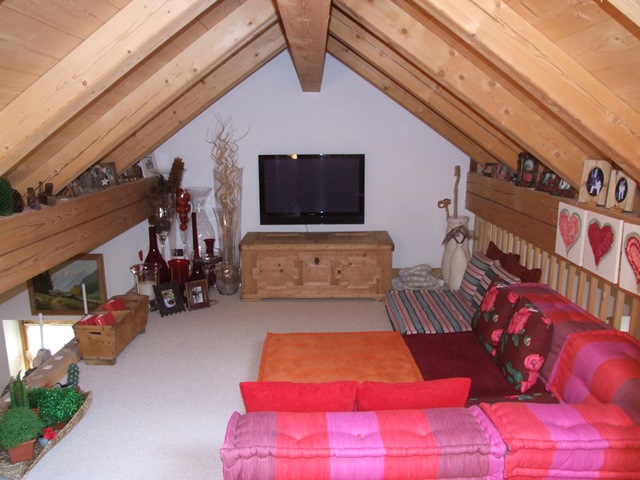 Apartment in the village of Chiave
In the small village of Chiave we have a pretty apartment for rental during the summer and winter seasons. The ground floor houses two bedrooms with en suite, living room with cosy external exposed area and kitchen. Parking and cellar.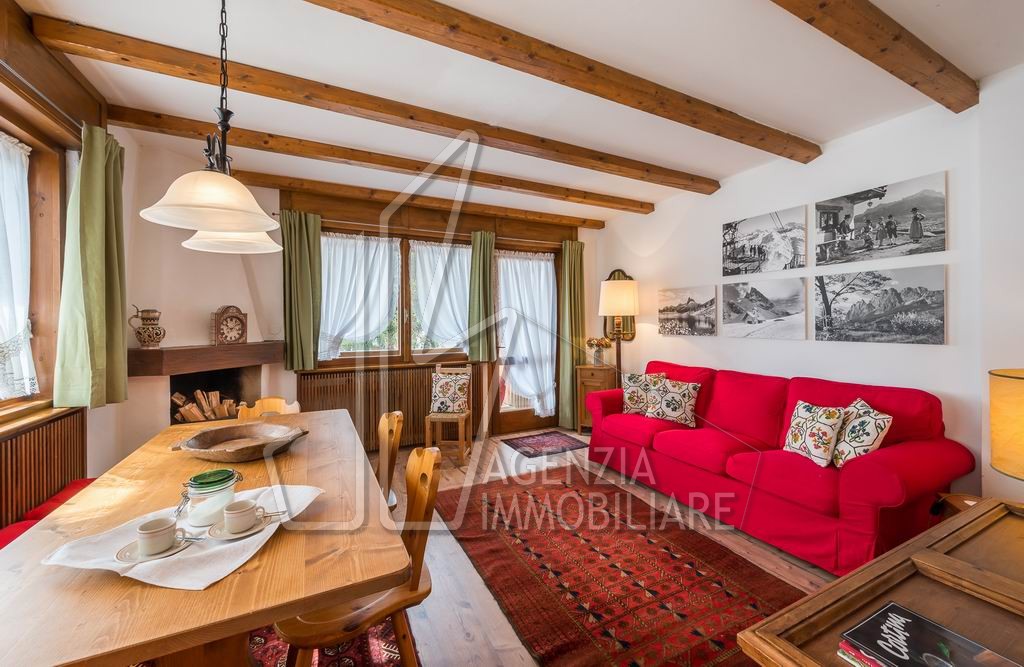 Apartment for sale in Mortisa
In the small but quaint village of Mortisa, on the ground floor of an Ampezzo style house, we have a fully renovated apartment made up of living room, kitchen and two bedrooms with two bathrooms. The view to the front of the apartment opens out onto a vast green area. For further information, please contact […]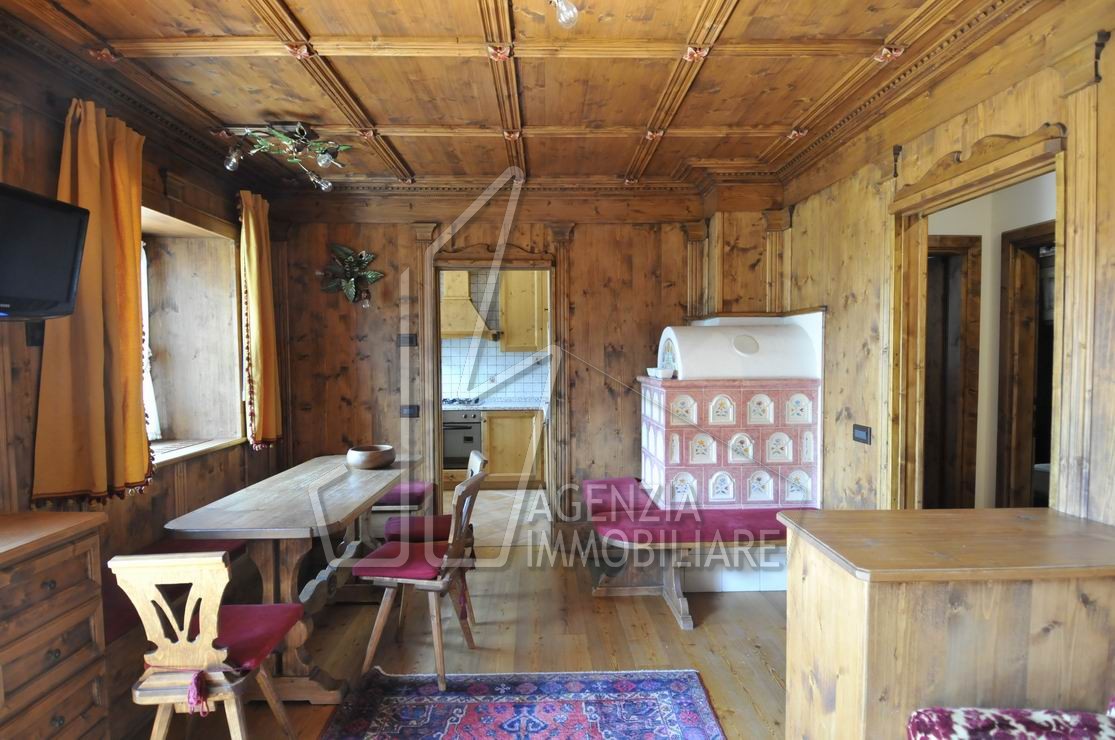 Apartment for sale in Mortisa
75

metri quadri

2

bedroom

2

bathroom
Apartment in the centre of Cortina
Apartment in the loft / penthouse floor next to the former railway, completely renovated with an immense panoramic glass window offering a spectacular view of the centre of Cortina and the Tofane. The house was never been lived in. A useful garage rounds off the property. High spec. furniture. For more information, please kindly contact […]
80

metri quadri

4

bedroom

3

bathroom
Apartment in Cadin, Cortina
At the start of the road leading to the Village of Cadin, this a new build of which we are selling the first floor connected to the ground floor that is, in fact, the basement. The view from this house is breath-taking and it has excellent exposure. Its one downside is its proximity to the […]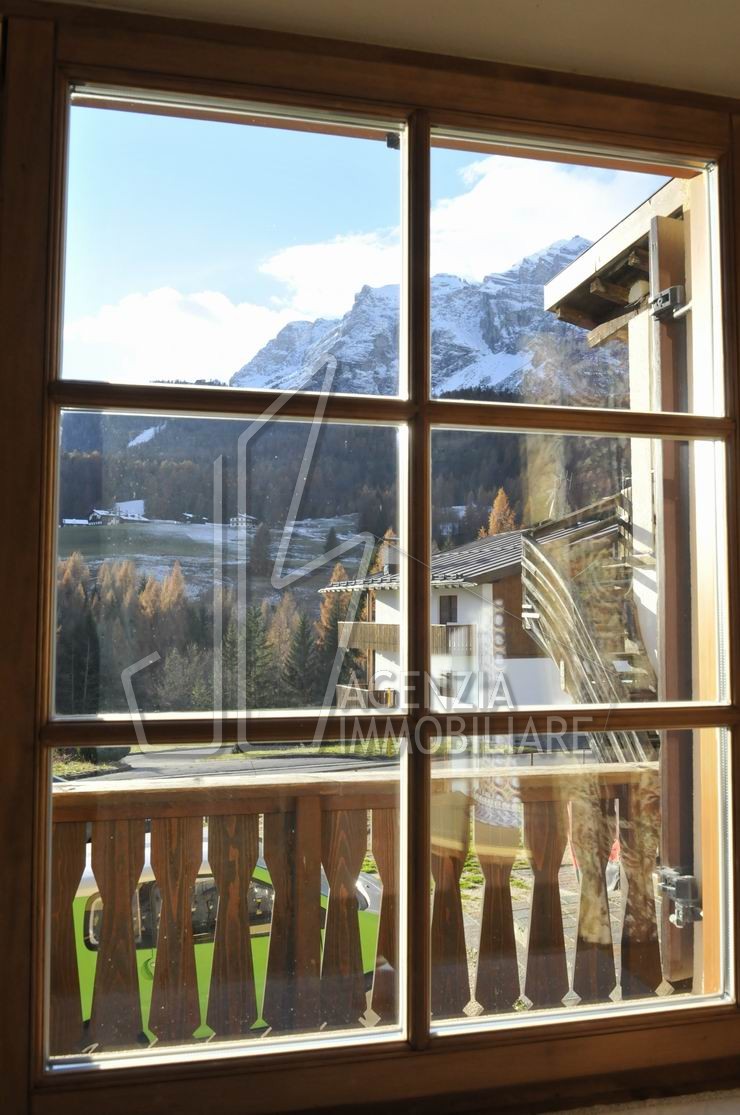 Apartment in Cadin, Cortina
190

metri quadri

4

bedroom

3

bathroom
Casa Chiave
Casa Chiave is located in the charming little town of Chiave in Cortina d'Ampezzo, where there are a number of traditional style houses that have been restored and brought back to life with stunning apartments inside. The apartment we are offering can be found on the ground floor, south-facing. Casa Chiave offers an entrance into […]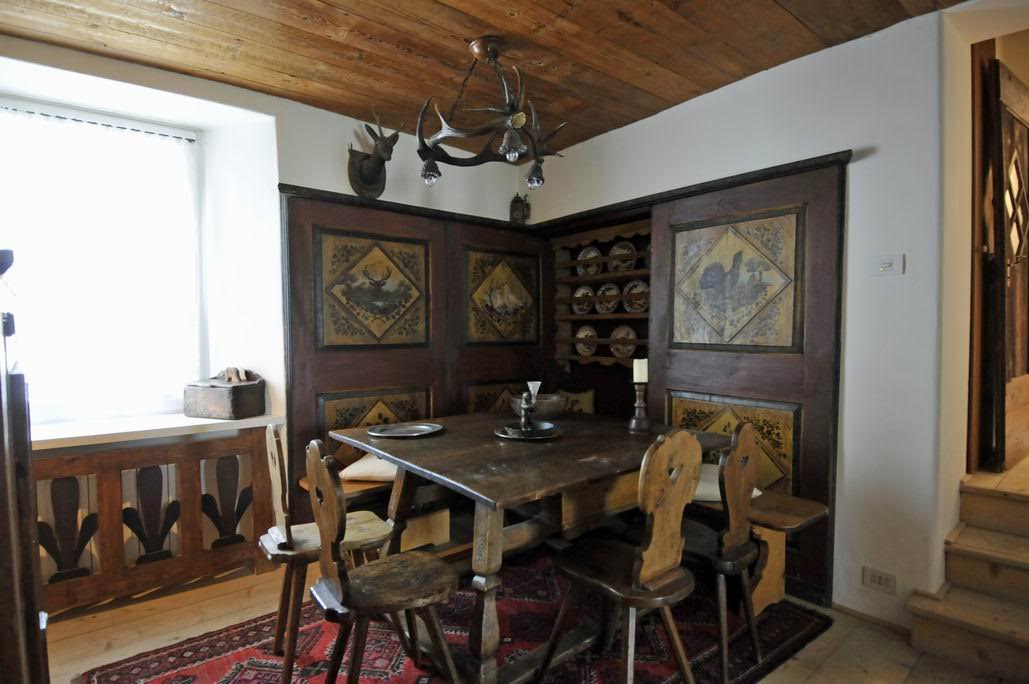 160

mq

3

bedroom

3

bathroom
Property for rental in the centre of Cortina
Apartment for rent in the centre of Cortina, right on the pedestrian area, but with panoramic views of the most beautiful mountains in Cortina and east-south-west facing. This is a comfortably sized, third-floor apartment that includes: entrance hall, large living room with separate dining area, large kitchen with dining table, 2 double bedrooms, both en […]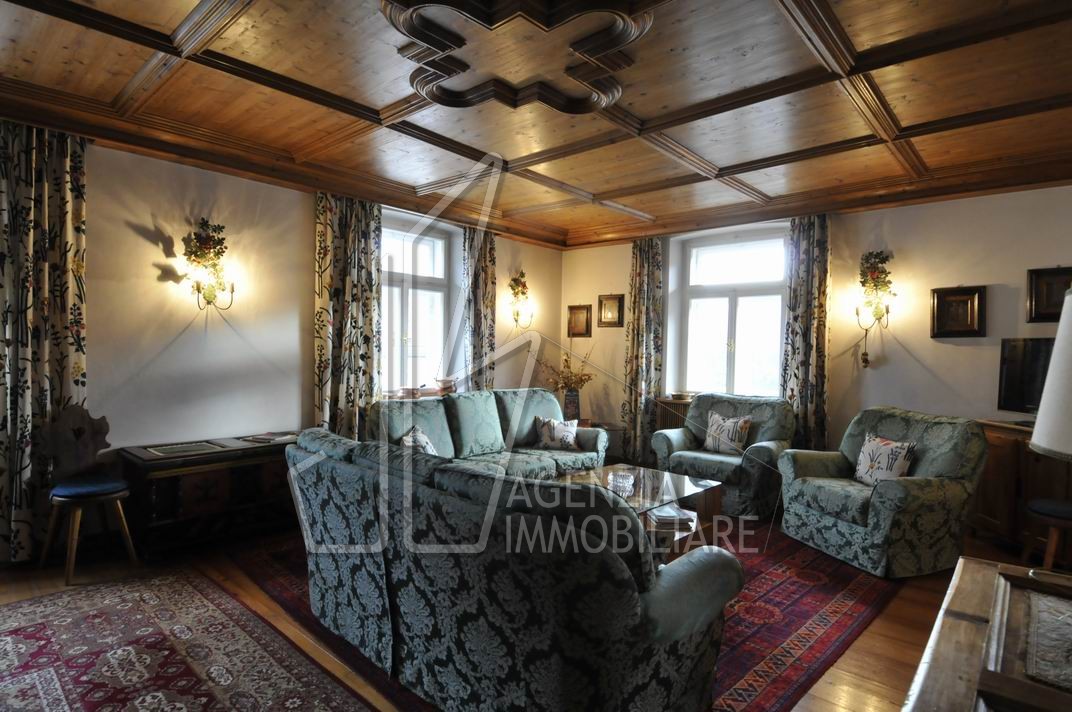 230

mq

4

bedroom

2

bathroom